QUEENSTOWN WEATHER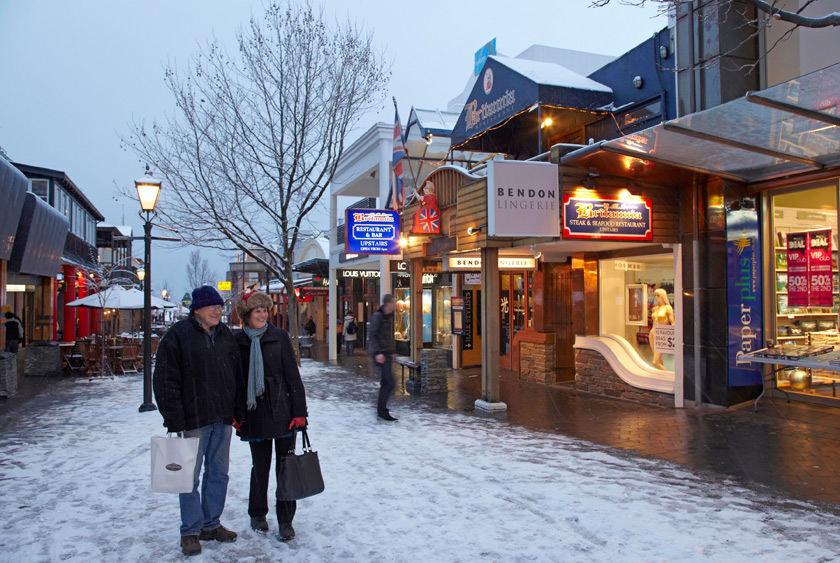 Queenstown weather is some of the most spectacular in the world. The distinct four seasons are an inherent part of the town's charisma and famous appeal.
Apart from Queenstown's beautiful powdery white snow, the attractions that make the city famous such as bungee jumping and canyon swinging, shot over jet rides and luge rides and more are available year round.
Autumn is a crisp, stunning time of year that sees the town embrace warm reds, burnt oranges and beautiful golds. Winter is a peak tourism season due to the variety of striking mountain ranges offering snow sports of every variety. Spring brings out a fresh and rejuvenated atmosphere to the quaint township perfect for exploring the walking tracks and restaurants. Finally summer is the crème de la crème of seasons delivering long days perfect for making the most out of your explorations and adventures, when dining is best done outdoors.
Weekly Queenstown weather is available below so you can plan your next Queenstown Holiday.
Current Weather
Temperature:
Dew Point:
Relative Humidity:
Wind Speed:
Wind Gusts:
Wind Direction:
Pressure:
Rain Since 9AM:
6.3°C
4°C
88%
4.7km/h
7.9km/h
NW
997hPa
0.00 in (0 mm)
Forecast Weather
Tuesday (21 May 2018)
Rain likely. High 6C. Winds NW at 10 to 15 km/h. Chance of rain 100%. Rainfall possibly over 25mm.
Tuesday Night (22 May 2018)
Considerable cloudiness. Low -1C. Winds light and variable.
Wednesday (23 May 2018)
Cloudy with rain and snow in the morning. Rain and snow will become intermittent in the afternoon. High around 5C. Winds WSW at 10 to 15 km/h. Chance of rain 40%.
Wednesday Night (24 May 2018)
Becoming cloudy with snow likely after midnight. Low near -5C. Winds NNW at 10 to 15 km/h. Chance of snow 90%. Snow accumulating 3-7cm.
Thursday (25 May 2018)
Periods of rain and snow. High 4C. Winds WNW at 10 to 15 km/h. Chance of rain 90%. Snowfall of 2-3cm.
Thursday Night (26 May 2018)
Mainly cloudy with snow showers around before midnight. Low -3C. Winds light and variable. Chance of snow 40%.
Friday (27 May 2018)
Mostly cloudy with snow showers during the morning. High 6C. Winds light and variable. Chance of snow 40%.
Friday Night (28 May 2018)
Showers in the evening, then cloudy overnight. Low near 0C. Winds light and variable. Chance of rain 40%.